Straight Eight Logistics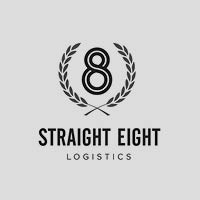 Our recommended logistics partner, Straight Eight Logistics offer a door to door or warehouse to warehouse service at a special BOIR rate.  Telephone Tara or Jeneen directly on +44(0)2035 404929 or email: transport@straighteightlogistics.com.
Straight Eight operate with their own fleet of fully enclosed transporters which are specifically designed to cater for the complex and highly specialised movements of luxury, classic and vintage cars.
---
Vehicles are insured up to £8million per load (this cover can be extended) and are subject to a detailed visual inspection prior to collection and after delivery.
---
Their Conditions of carriage, which include their cancellation policy can be found here.
DFDS Ferry

DFDS is the World's Leading Ferry Operator ​- Offering frequent ferry crossings​ to Europe.
---
Receive a 25% discount with DFDS crossings.
You will receive a discount code once your ticket application is accepted.