Rent a Car with Hertz Italian Selection
Rent a Car with Selezione Italia by Hertz Fun Collection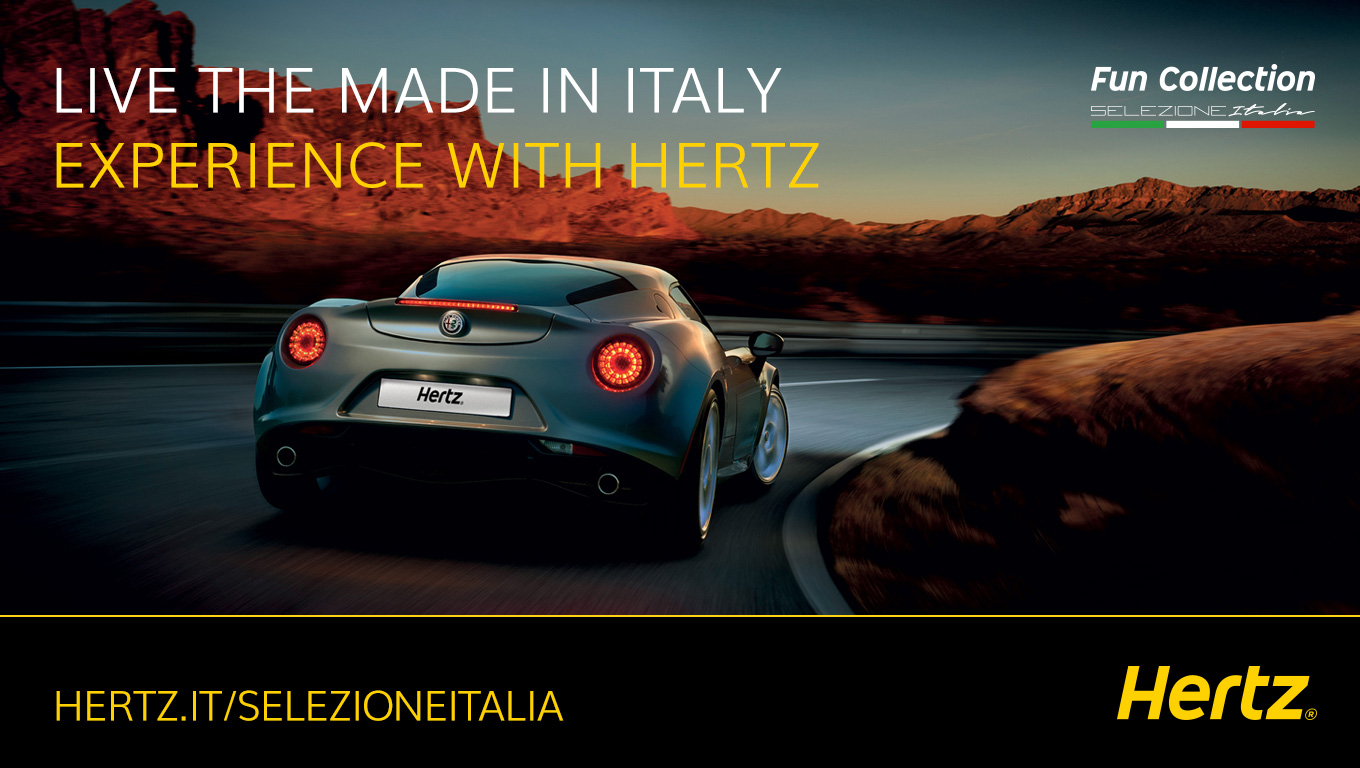 Hertz, the widest rentacar company, presents Selezione Italia by Hertz Fun Collection.
With Selezione Italia by Fun Collection you can drive the Dolce Vita.
Live the Made in Italy experience with Hertz. Discover the elegance of Alfa Romeo Giulia Veloce, the powerful Alfa Romeo 4C or the iconic Fiat 124 Spider. Or choose to drive an Alfa Romeo Stelvio, Fiat 124 Spider or Abarth 595, Competizione or Turismo version.
For your special booking discount code please contact info@bestofitalyrace.com or telephone  +39 02 70200256 and quote Best of Italy.
---