2016 Best Of Italy Festival
About event


About Festival
Between September 16 and 18 the quiet town of Castell'Arquato will be transformed into a buzzing furore of energy and excitement, as 150+ Supercars and Motorbikes, as well as 500 top cyclists take part in the inaugural Best of Italy Festival 2016, celebrating the very best Italian brands, food and wine. Piazza's will become street-food markets and you can get up close and personal with the greatest cars and motorbikes ever made.
The theme running throughout the weekend will be one that reflects on the past, observes the current and looks to the future of motorised transport, with a display of Italian vehicles from bygone eras, current market-leaders and future concepts for all to enjoy.
PROGRAMME OF EVENTS
BEST OF ITALY RACE 16-18 SEPTEMBER 2016
FRIDAY 16 SEPTEMBER
10:00 – 18:00 Registration of supercars and motorbikes
20:00 – 24:00 Cocktail Party in Castell'Arquato for race participants
SATURDAY 17 SEPTEMBER
08:00 – 09:30 Registration
10:15 Drivers' briefing in Paddock area
10:30 Motorbikes follow F3 pace cars
11:00 Supercars follow Osella race cars
11:30 Meet in Lugagnano Piazza for the 200m drag
Continue on to Morfasso
13:00 Set lunch in Morfasso
15:00 Return to Paddock area in Castell'Arquato
15:30 Special factory car revealed
17:00 Miss Supercar competition and fashion show
Music by DJ Blonde Ambition
Enjoy local food and drink stalls
20:00 – 22:00 Live music in the Paddock
22:15 Contemporary dance performance by Arteare dancy company
SUNDAY 18 SEPTEMBER
10:00 Motorbikes follow F3 pace cars
10:30 Supercars follow Osella race cars
11:00 Road bikes compete for King of the Mountain title
11:15 Fixed wheel cycle race
13:00 Lunch in Morfasso
Coaches are available between Castell'Arquato and Morfasso for staff and supporters.
Supercars and Sporting Legends at Best of Italy Festival 2016 Paddock
The Best of Italy Race 2016 boasts an unrivalled collection of unique Italian vehicles, great exhibitions, fine food and a range of attractions for everyone. Join us from early morning till late evening. There will be a lots to see and do.
Weeknd Paddock Pass will give you access to:
Supercar Paddock BUY NOW

This is where the rarest and most exclusive Italian supercars will be parked when not on the road.
Marques on display include Ferrari, Maserati, Pagani, Bugatti, Lamborghini, Alfa Romeo, Abarth, Lancia and Romeo Ferraris. Includes access to the Start Line for the 26 Km Hill Climb (for the Supercar, Motorbike and Cycling race.)
---
Exhibitors Stand
Car manufacturers including Pagani and Abarth will showcase both new and prototype models with an exclusive reveal.
---
Supercar Experiences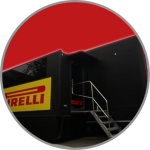 – Buy Passenger Experience Entry and accompany one of our supercar drivers.
– Experience full motion Pirelli F1 Racing Simulation at the F1 Stand, a truly remarkable experience for all.
---
Meet Stars and Legends
There are opportunities to meet and get autographs from motorsport Legends and Celebrities: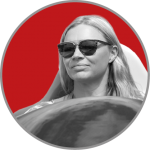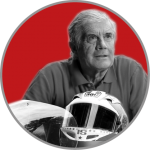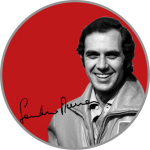 Jodie Kidd – Model, TV presenter and Maserati Driver
Ago, Giacomo Agostini – Greatest Motorcycle Racer of all time, 15 time motorcycle World Champion !
Sandro Munari – 'Dragon', The rally man who made Lancia Stratos famous
Joe Macari – London's exclusive independent supercar dealer
---
Merchandising stands
– Best Of Italy Race
– Kuthai
– Pirelli
– Official Alfa and Abarth merchandise
---
Kids entertainment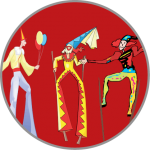 – Party clown
– Stilt walkers
– Gelato
– F1 Simulator
---
Food
Discover local food, famous Franciacorta Wine and try the best Italian Gelato.
---
On The Stage
– Miss Supercar Competition – Twelve Miss Motors Concourse contestants will compete for the crown of Miss Supercar. On stage in sportswear, swimwear, and evening dress categories.
– Dance Performance
– Live Music with UK DJ Blonde Ambition
– Artists tent, including illustrations from John Springs and photography from Alberto Bravini
---
Live updates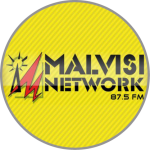 – Malvisi Radio transmitting live
– F1 style interviews
– Free photography with your favourite car and live updates on our website and all social media.
Do you have an Italian Supercar, Motorcycle or Cycle and would like to participate in Best of Italy Festival 2017?
We are inviting the very best Supercars, Motorcycles and Cycles to take part in this years festival, so if you would like the opportunity to take part in this unique event, we need to hear from you. You can register your interest and we will contact you at our earliest convenience. If you have concerns over milage implications on your vehicle, we are have logistics solutions on global scale and already have participant enquiries from all over the World.