Route details and Programme
Best of Italy Race 2017
The Race and Tour celebrates the passion, style, technology and design integrity of Italian industry in Emilia Romagna. No country, past or present, can boast of so many desirable brands. Now you can enjoy unrivalled racing alongside the good food, fine hospitality and passion of its people.
---
"Stunning, the crème de la crème."
Jodie Kidd
"Sensational surroundings and the world's best bikes."
Giacomo Agostini

"If you love cars then the Best of Italy Race should be in your calendar already. Unmissable."
Joe Macari

"Beautiful food, beautiful people, bellissimo!"
Aldo Zilli

Programme of Events 15-17 September
FRIDAY 15 SEPTEMBER
10:00 – 18:00 Registration of supercars and motorbikes
20:00 – 24:00 Gala dinner in Castell'Arquato – restaurant del Voltone
SATURDAY 16 SEPTEMBER
08:00 – 09:30 Final registration
10:15 Drivers' briefing in Paddock area
10:30 Motorbikes follow pace cars
11:00 Supercars follow pace cars
13:00 Gastronomic lunch in Morfasso
15:00 Return to Paddock
18:00 Private exhibition at Transvisionismo Art Gallery
20:00 Cocktail party in Castell'Arquato – Rocca Vioscontea – entertainment includes art and fashion exhibition, prize giving, music, food and wine
SUNDAY 17 SEPTEMBER
10:00 Motorbikes follow pace cars
10:30 Supercars follow pace cars
11:30 Road bikes compete for King of the Mountaintitle
11:45 Fixed-wheel cycle race
12:30 Lunch in Morfasso
13:30 Presentation of cycling awards
15.00 Return to Paddock
The Paddock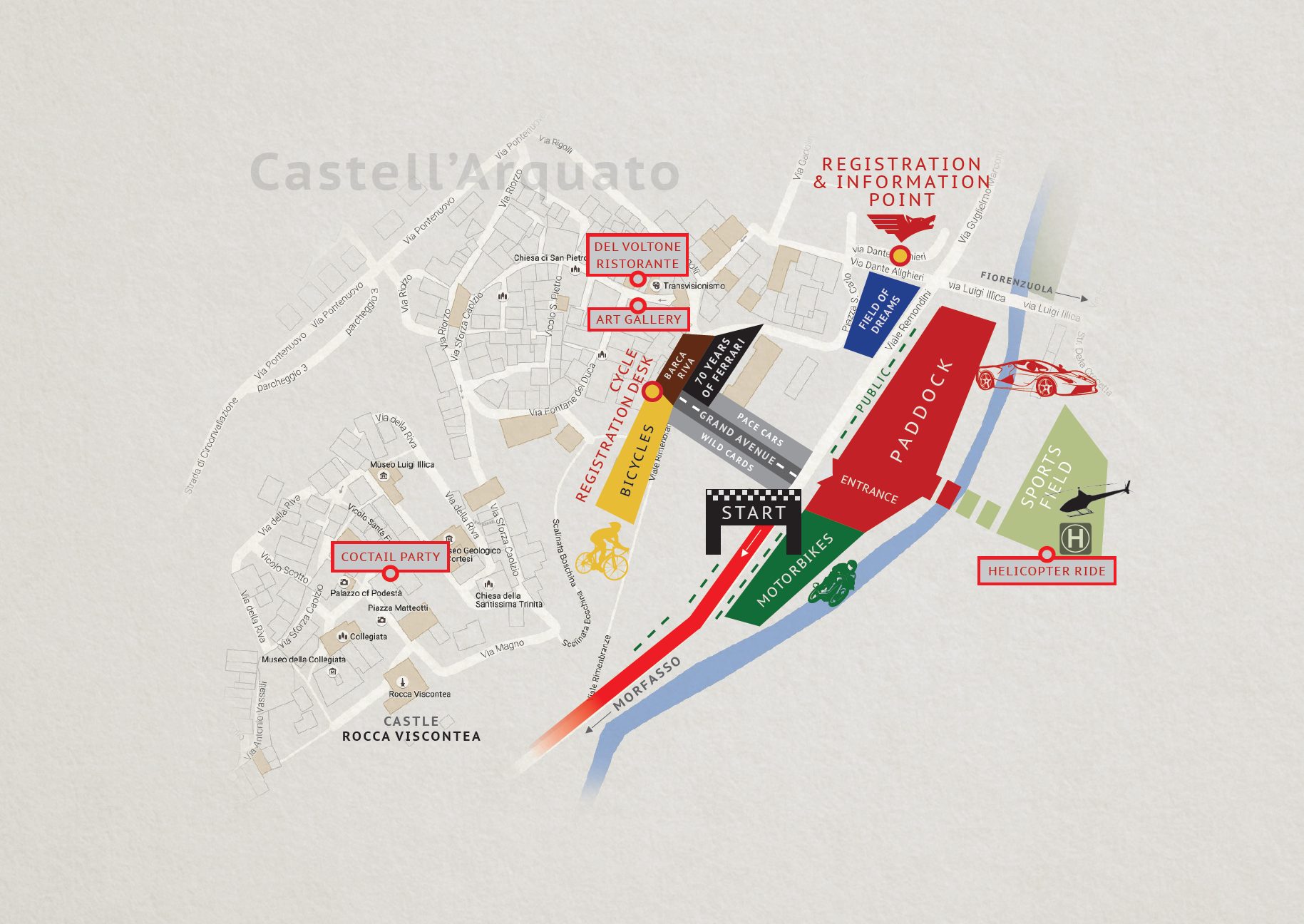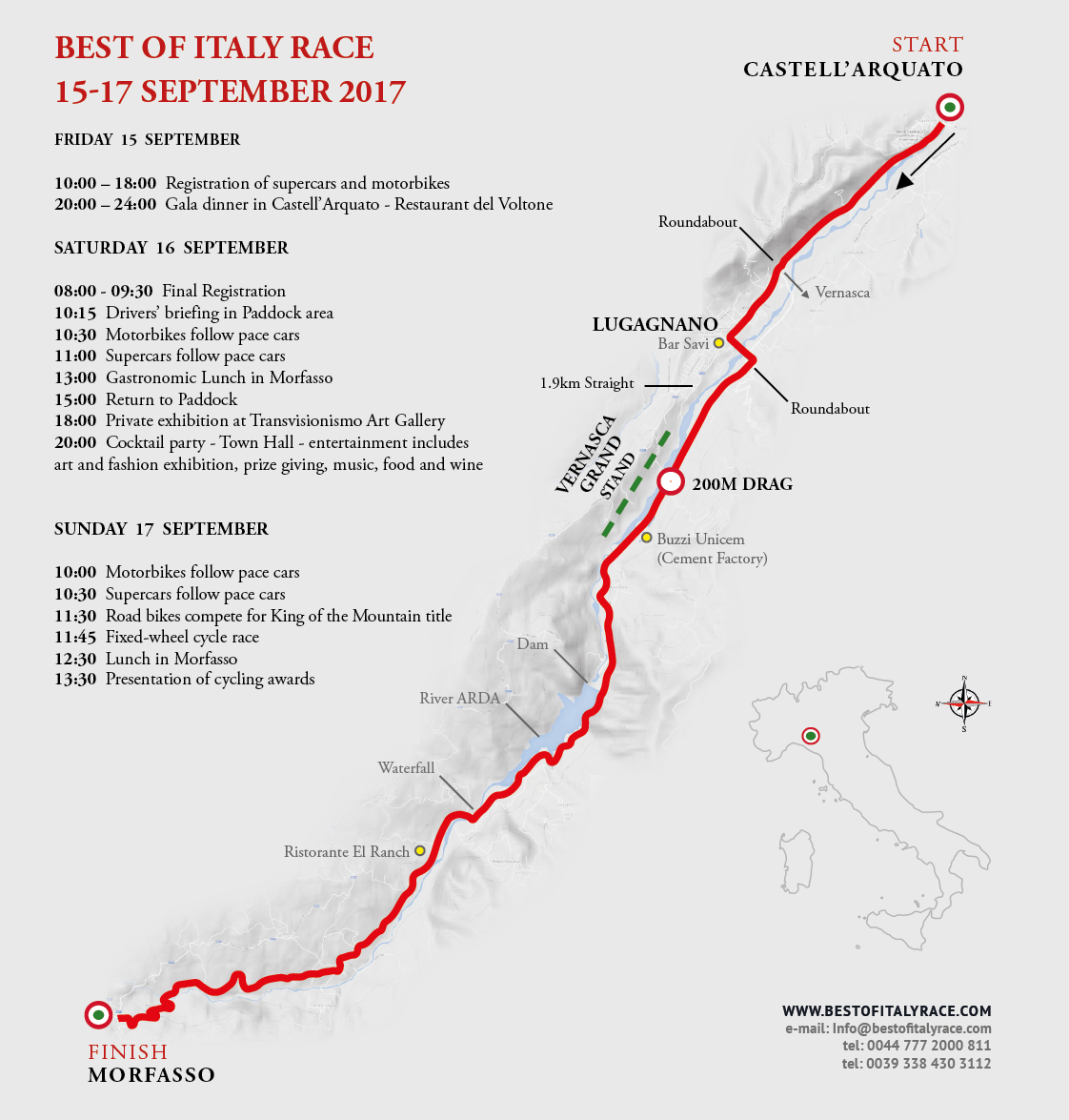 The Road
Start from Castell'Arquato – 26 km of unrivalled closed road incorporating a 200m drag. This fabulous scenic route follows the Arda River, passing the Mignano Dam and climbing to the finish in Morfasso at 750 meters above sea level.